Wow, this summer is flying by already. We are already halfway into 2018! How did this happen??  My little girl is turning a year old next month and it feels like just yesterday she was born. I didn't get to read as many books as I would have liked this month, but I managed to choose five that I really liked.  I try to choose from a variety of genres and to leave my comfort zone because I usually will find a gem in a genre that I don't normally read, which is what happened this month!
1. A Lumbee Gershom by Jojo Brooks Shifflett
My rating: 4/5 stars
This title really threw me for a loop (in a very good way) since I don't normally read this type of book. This was a review request from the author, and I am so glad that I accepted it because I loved it. The author was so nice in sending me the print copy, which I prefer, and she even signed it and left a sweet little note inside.
The book is a heartfelt memoir, full of short stories about her life as part of the Lumbee tribe in Pembroke, North Carolina. After just reading the first story, I was filled with emotion for this tribe, which has sadly never been officially recognized by the American government.  The stories were eye opening, and I enjoyed reading about the traditions of the tribe and the love they have for each other. They are the epitome of what a community of people should be – respect, loyalty, and never ending support for one another.
2. Proof: the Novel by Ted Berner
My rating: 4/5 stars
This was another review request that I really enjoyed. It's a fantastic adventure story based on some of the archaeological mysteries around the world that have baffled experts for centuries.
College student Ty Larson chooses to research the origins of the megalithic structures found in different areas of the world for his archaeology paper. Some say that the structures were built by God-like beings who somehow survived the Great Flood spoken of in the Bible. Ty is determined to get to the truth of the matter, no matter the risk, and no matter who may be watching..
This story reminded me very much of the Indiana Jones franchise. I have heard stories of the Nephilim being the reason for the Great Flood, but have never thought of connecting them with the construction of the pyramids in Egypt and the other megalithic structures around Earth. This was a fascinating book, and I really hope there will be a continuation because I want more!
3. The Woman in Cabin 10 by Ruth Ware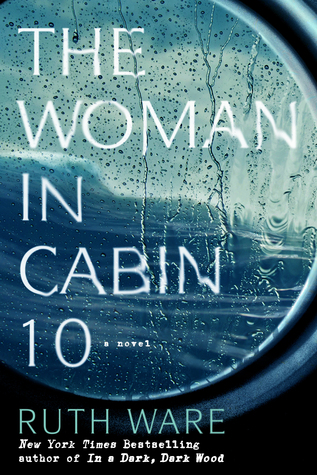 I've been wanting to read this one for quite a while, but I finally got around to it and I was not disappointed! I try not to look at reviews on a book before I read it, but since I work at a library, and a few of my coworkers had already read it, I heard mixed reviews on it. Some loved it and some didn't, which I think has to do with the unreliable narrator, similar to The Girl on the Train by Paula Hawkins.
This book reminded me a lot of Murder on the Orient Express by Agatha Christie, but instead of a train, the characters were on a small cruise ship in the North Sea. After reading this one, I am going to make sure to put a thriller on my to-read list every month. I forgot how much I love them and I'm not sure why I got away from reading them. The main character is like me in a lot of ways, so I really connected with her and could feel her anxiety and desperation. Some people thought she was annoying, which I understand, but like most people with anxiety issues, thoughts run through their head like a freight train, sometimes really overthinking conversations and situations, which the main character frequently does, which I think the author did a great job at portraying. I loved the feeling of not knowing who the killer is and trying to figure it out before it is revealed. I also love a great twist, which this one definitely had.
4. Odd & True by Cat Winters
My Rating: 4/5 stars
Sadly, this is the last book that I hadn't read by Cat Winters, and now that I have read it, I must agonizingly wait for her next title, which doesn't come out until 2019.
Odette and Trudchen Grey are sisters whose childhoods have been spent shrouded in mystery, entertained by stories of monsters and of the ancestors who fought them. Were these stories true or just the products of wildly active imaginations? Together, they set out on a quest into the Pennsylvania woods to discover the truth of a legendary monster.
I formed a connection with these two girls early on in the book because they were so much like me as a teenager. Fascinated by legends of monsters and determined to discover the truth, no matter the obstacles they face. They also reminded me of how strong the bond of family is, even when separated for years. The deep love these sisters had for each other really came through and leaped from the pages into my heart.
This is what I love about Cat Winters. Many of her books are centered around strong female characters who are fighting battles both outwardly and inwardly, showing amazing growth, courage, and determination that many readers can really relate to. I would really love another story about these characters. I have read all of Cat's books, but this is one of my favorites.
5. The Button War: a Tale of the Great War by Avi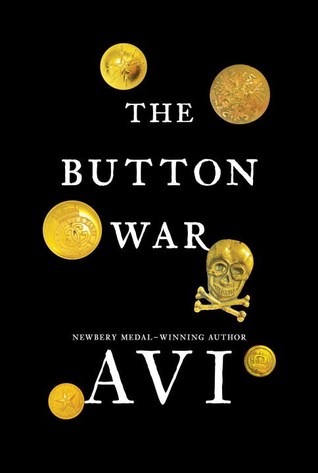 This is a new release by the amazing Avi. What I liked about it before even reading it was that it was about World War I. Not many stories are written about this point in history for this age group so it was nice to see it recognized. I think a lot of our history is being forgotten, so it's important to document these stories for future generations.
Twelve-year-old Patryk's Polish village has been thrust into the middle of World War I. Like any normal, young boys, Patryk and his six friends make up a game to take their minds off of the calamity surrounding them. The object of the game is to find the best button. It seems innocent enough, but after it takes a deadly turn, they are torn between quitting the game and pushing it even further.
I think this is a fantastic novel to be used in the classrooms. Not only does it give some history about the Great War, but it also highlights some important issues facing children today, such as bullying and peer pressure.