Another month has flown by!  Even though this was a very stressful month in my family, I still managed to read a few books. Books are an escape for me. When life gets rough, sometimes the best way (or only way) to deal with it is to be someone else for a while, take a trip somewhere, or go back in time; somewhere, anywhere, but here. Books can also be very healing. Reading about a character who is going through the same things you are can really put things into perspective and help you get through the tough times. So, let's get started!
The Unexpected Inlander by Kellyn Thompson
The author graciously sent me a copy of this book for a review. It's not in one of the genres that I normally read, but I've been trying to step out of my comfort zone, so I gave it a shot. I'm glad that I did. It's currently only available in a digital format, and it's available on Amazon right now for just $2.99.
It's been forty years since The War that Brought Order. The world is now split into three Sectors with 12 presidents residing over them. No one can marry or reproduce without government approval. Everyone has been reduced to two classes – Modifieds and Purebreds. The Modifieds are those who have gone through genetic modification in the womb to correct abnormalities that once made the human race weak. The Purebreds have opted out of genetic modification and remain susceptible to disease, thus requiring them to live separate from everyone else. The Coastals are the wealthy Modified, while the Inlanders, also Modified, are middle and lower class, and live on government incentives. Agent Christopher Rockford, a Coastal, is an assassin for the Department of Anarchy Prevention. Day in and day out he eliminates targets deemed threats to the government. His biggest mission is at hand – taking out the family at the top of the anarchist organization, Pure Star. In pursuit of his last target, he meets Jenna Macklemore, a Purebred, someone he never thought he could fall for, but he senses something different about her. Never has he let himself become so vulnerable. They both have their secrets, but true love is hard to find these days. Are they willing to risk revealing their true selves for a chance at happiness?
I found the story to be exciting and dramatic. It was a good balance of action and romance with neither being too heavy or graphic. The omniscient point of view made it a little difficult to establish a connection with the main characters in the beginning, with the transitions being a bit rough, but it improved as the book progressed. The depth of the romance between Jenna and Chris seemed a little rushed, but it wasn't unbelievable, and will definitely have the reader cheering on what their society would call a doomed relationship. The setting of the book was well detailed and intriguing to help thrust the reader into a believable dystopian-style future of the world. The story flowed very nicely which made it a quick read and hard to put down. I would recommend it for readers who enjoy thriller or suspense novels with a bit of light romance. I gave it 4 out of 5 stars. I really look forward to reading this author's future work.
Girl in the Blue Coat by Monica Hesse
Now this title IS in my favorite genre. It's a national bestseller and winner of the Edgar Award for Best Young Adult Mystery in 2017. It's SUCH a powerful story of friendship, bravery, love, and betrayal set during the Nazi invasion of Amsterdam in 1943.
The female protagonist of the story is Hanneke, a Dutch teenager, who secures forbidden items for the people of Amsterdam. She usually finds items like cigarettes, perfume, and chocolate for those willing to pay a hefty price.  Now, she must find a person, a Jewish girl, before she winds up in the hands of the Nazis.
The heroism and pure selflessness in this book shines a bright light on such a dark period in our history. The author did some excellent research for this novel. Even though the characters are fictional, they represent some of the people who actually took part in the Resistance groups during the war.  Both chilling and heartbreaking, I highly recommend this for historical fiction readers. I gave it 4 out of 5 stars.
The Sign of the Beaver by Elizabeth George Speare
I'm pretty sure I read this years ago as child, but I figured it was long enough ago that it would be like reading a brand new book, and I was right. This is a classic tale of survival and friendship. When his father leaves on a long trip to fetch the rest of their family, thirteen-year-old Matt is left alone to brave the Maine wilderness. After his rifle is stolen and his cabin ransacked, he receives help from a local native boy named Attean. Forced to be friends at the beginning, they gradually start to trust one another and learn not only what it takes to survive, but about true friendship. This is a Newbery Honor book and rightfully so. This is one of those books that everyone should read at least once in their lifetime. I gave this 4 out of 5 stars.
Chains by Laurie Halse Anderson
If you want your kids to learn about American History, this is the book they should read! This is the first book in the Seeds of America trilogy.  Set during the American Revolutionary War, the story centers around two sisters, Isabel and Ruth, sold to a husband and wife who have pledged their loyalty to the King of England. While enduring horrible conditions and abuse from her owners, Isabel becomes a spy for the Patriots, in hopes of securing freedom for her and Ruth.
Anderson gives readers an interesting look into what life was like when America was a newborn country. This is a must read for history buffs. The author really did her research for this one. I gave this one 4 out of 5 stars.
House of Furies by Madeleine Roux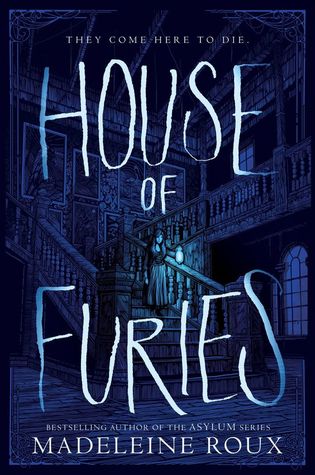 Just seeing the cover made me want to read this! This is the first in a series, with the next one coming out in June 2018.
North England, 1810. Louisa Ditton has just escaped from a terribly abusive boarding school. To avoid starving, she spends her days swindling money from unsuspecting customers at the market. One day, she receives an offer she can't refuse…a job at the Coldthistle boardinghouse. She soon discovers that the boarders at Coldthistle don't go there to stay, they go there to die.
Madeleine Roux is a master of horror fiction. This book was not a quick read, but only because the story was so descriptive. If you like this one, I highly recommend Roux's Asylum series. Four out of five stars for this one!
The Woman in the Window by A.J. Finn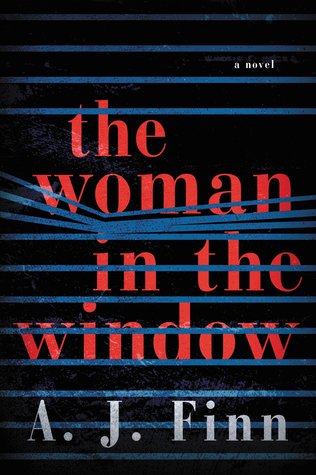 Seriously……mind blown!! I totally saved the best for last here!
Dr. Anna Fox is afraid to go outside. She spends her days and nights inside her five story house, completely alone, except for her occasionally present roommate, her cat, and the characters in the films she watches over and over. She enjoys watching her neighbors, sometimes obsessively. One day she sees something unbelievable, something horrifying. But was it real, or is she losing her mind?
I heard differing opinions on this one. People either loved it or hated it, and I heard that it started out slow.  Totally NOT the case for me. I. could. not. put. it. down.  I am more like the main character than I want to admit, minus the pill popping and switch the wine out for coffee, so it was not slow at all for me. I do occasionally take a quick look out of my blinds…..but only when I hear a noise!! That's just being a good neighbor right?? We also share a love for Hitchcock films, which very obviously was the inspiration for the plot. I highly recommend it for mystery/suspense/thriller readers. I gave this 5 out of 5 WHOPPING stars because when a book is able to blow my mind like this one did, it deserves ALL the stars I could possibly give it!
Thanks for indulging me once again and reading what I thought about these books. If you have read any of these books, I would love to hear what YOU thought about them. Until next time, and as always, Happy Reading!